Discover best crops to plant
Get a list of 400+ annual crops and their fit with the soil and weather conditions of your parcel.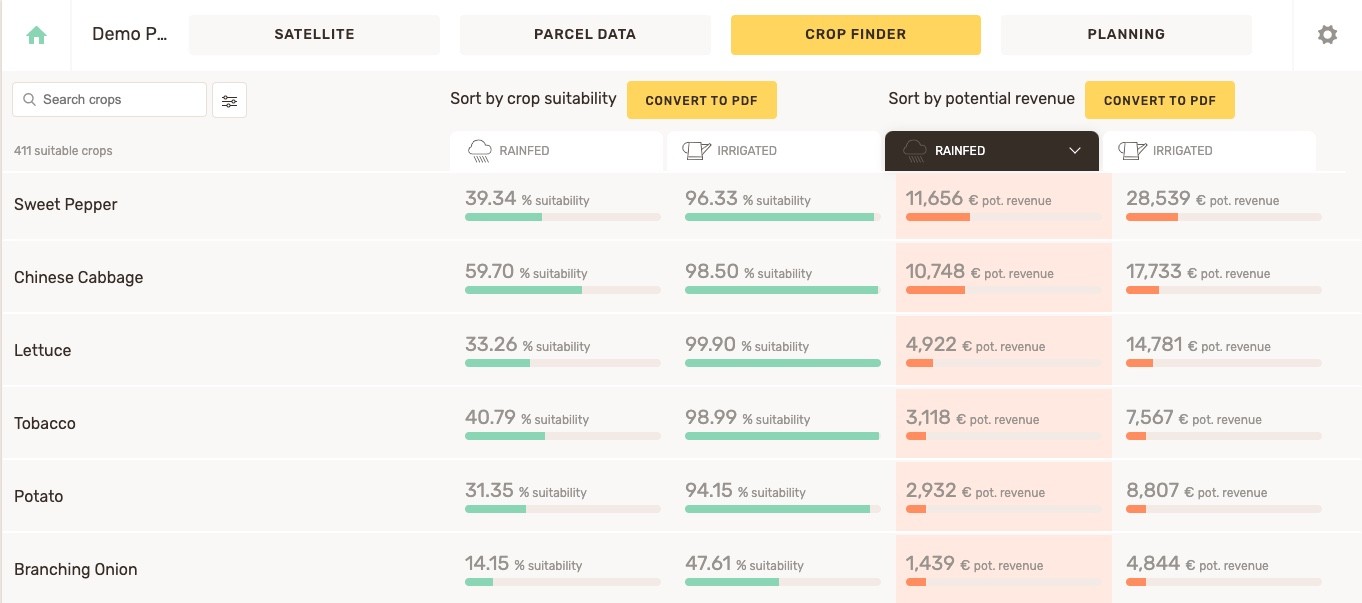 Farmers Using Agrisim
See an Average
Income Increase of 30%
Weather Data for 20+ Years
We use for every parcel in the system more than 20 years of weather data to simulate the potential growth of each crop. 
Soil texture, acidity and more are evaluated to see the limitations they bring to the growth of each crop.
400+ Crops Production Potential

More than 400 annual crops are simulated to see the expected growth and yield with each parcel conditions.
Production potential is given separately for rain-fed and irrigated cultivation. It is easier to see the benefit of irrigation
Production Potential per Month
Production potential is calculated for each month of the year. You can easily see the ideal planting season for each crop.
Potential income is calculated based on the expected yield and the prices for each crop. 
Unlock your potential. Start Using Agrisim Today.