Farm Management.
Made Easy!
Forget about your papers or excel sheets. We bring you the farm management you need!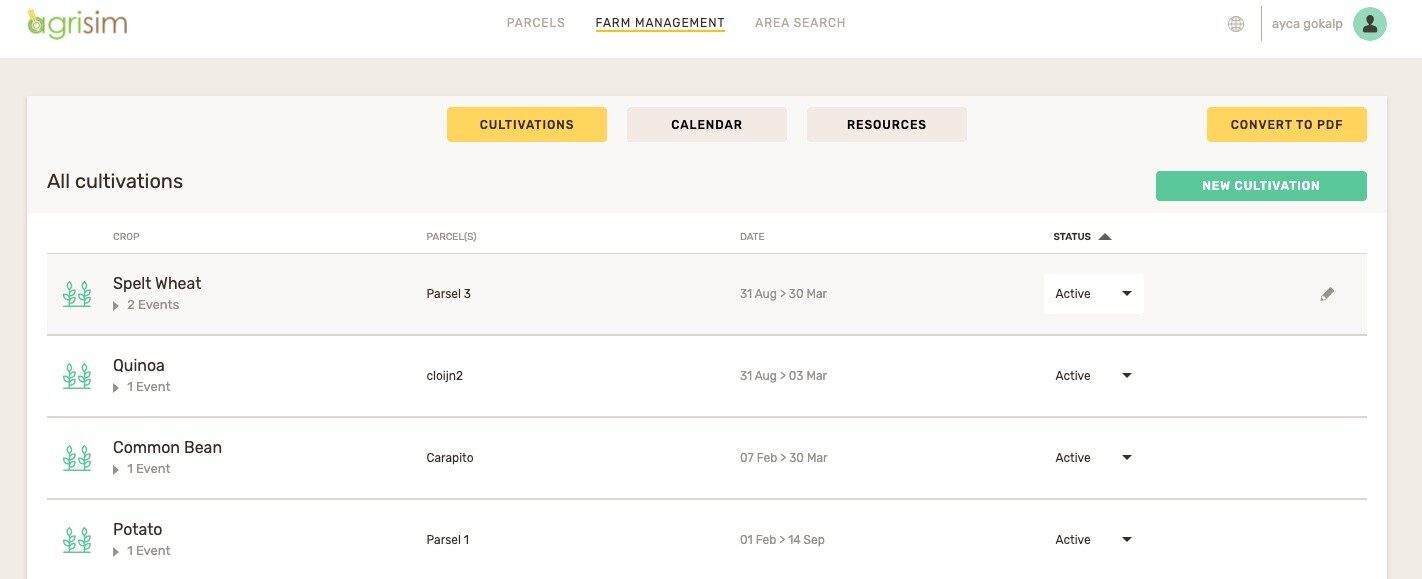 Farmers Using Agrisim
Cut Down their Costs
up to 25%
Create on your parcels cultivations with a couple of clicks.
You can keep all your inventory easily. Every time you use an input in an activity, it reflects automatically in your inventory. 
Schedule your activities, associate farm inputs, keep track what is used where, the costs, the results…
You can easily keep your scouting notes and results, take immediate action, prevent crop loss.
We know every farm is different. You can add as many details as you want, according to the needs of your farm. 
Start Smart Farming. Start Using Agrisim Today.