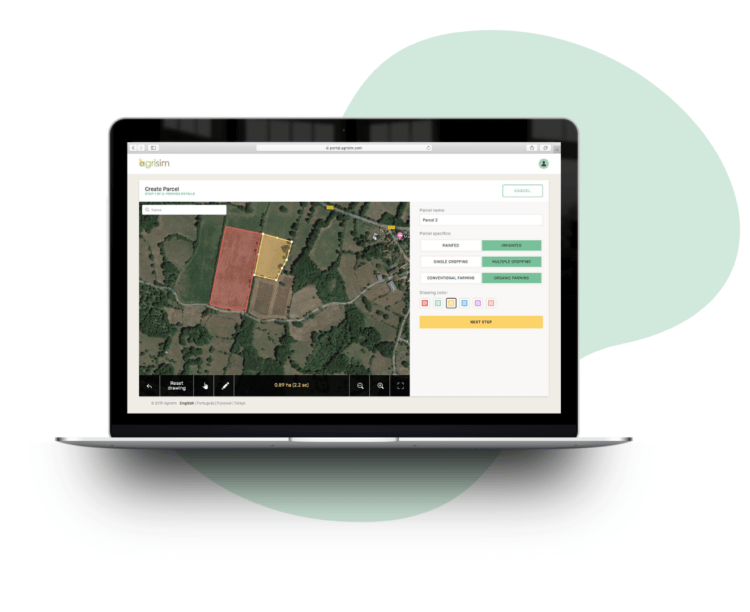 Only setup needed  is to locate your farm and draw parcels.
The moment you save your parcel, all is set. We will do all the rest to gather all the data and deliver you useful insights to support all your activities. From your decision on what to grow until you harvest.
As easy as it can get!
Explore best crops for next season
More than 400 crops and their suitability to your land for irrigated and rainfed cultivation will be delivered in less than a minute. Compare your revenue for different crops, planting dates etc.. You can also add crops to your planning to play around and simulate your yearly results.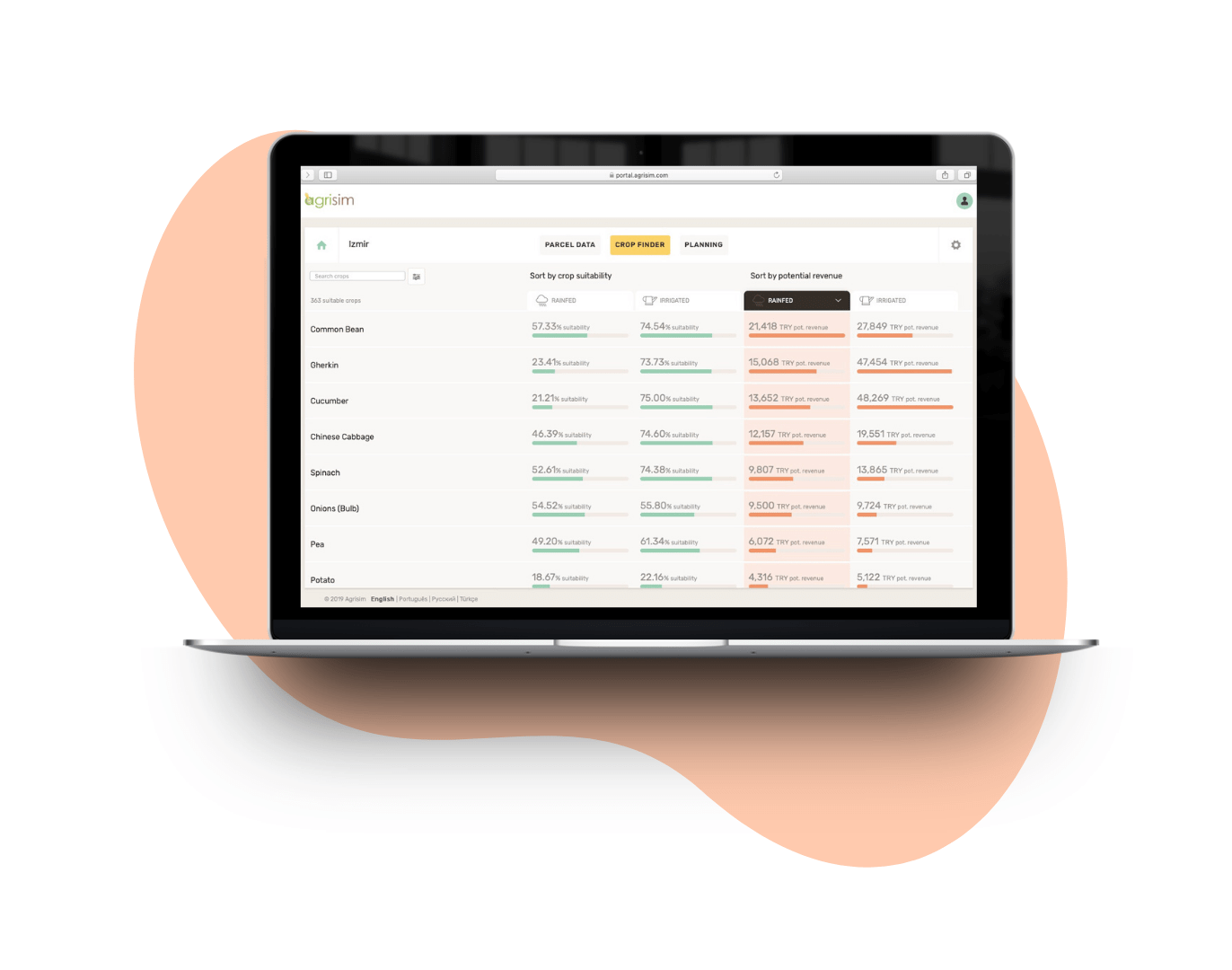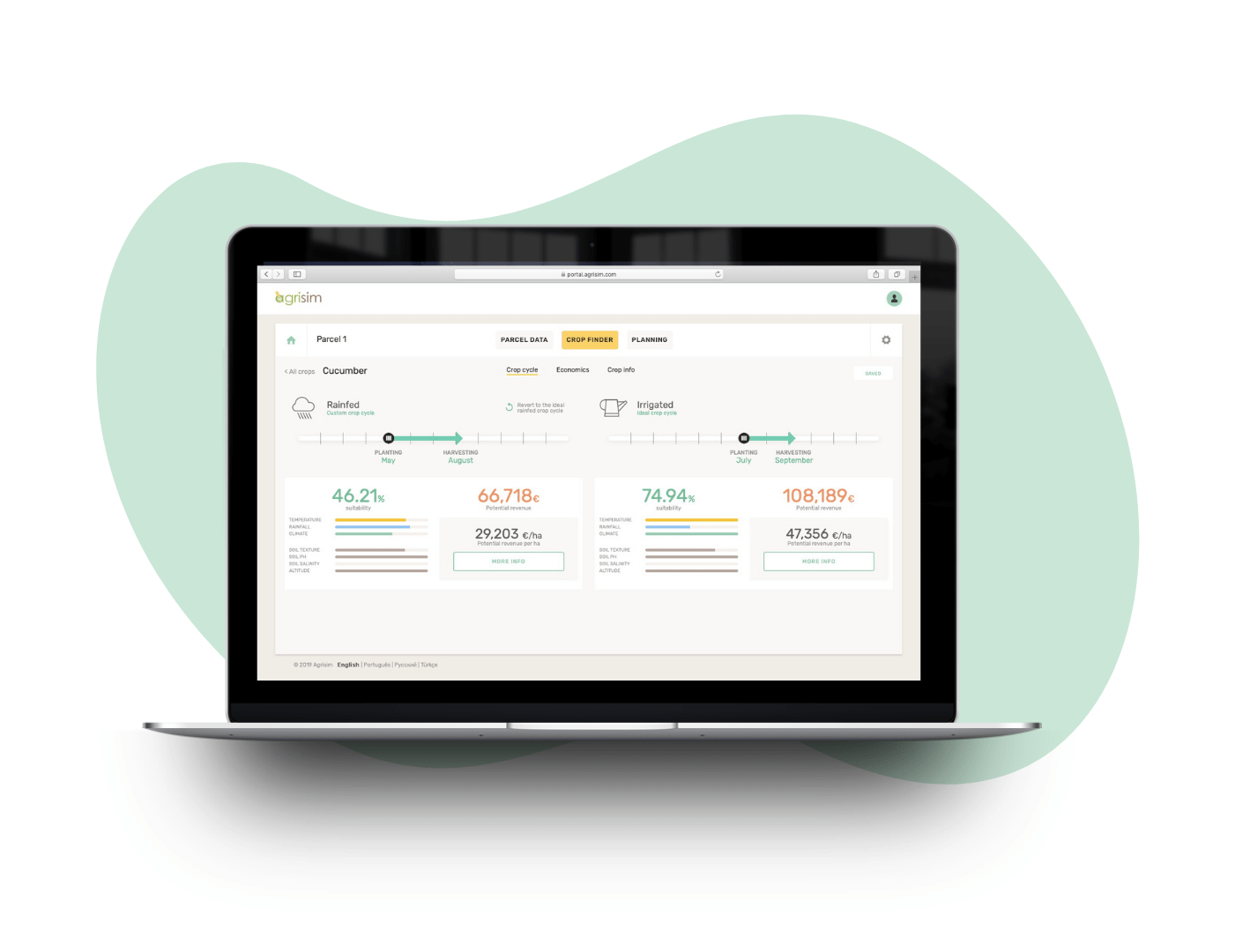 See best times to plant your annual crops, when the harvest is expected, what would happen if you grow rainfed or irrigated. Simulate your earnings for different crop plans and allocations. Plan your crop rotations insightfully.
Examine financial and production data
All data you need for better results in one place. You can easily see for each crop:
Your expected potential revenue 
Monthly/ Yearly Prices
Yields
Production Volume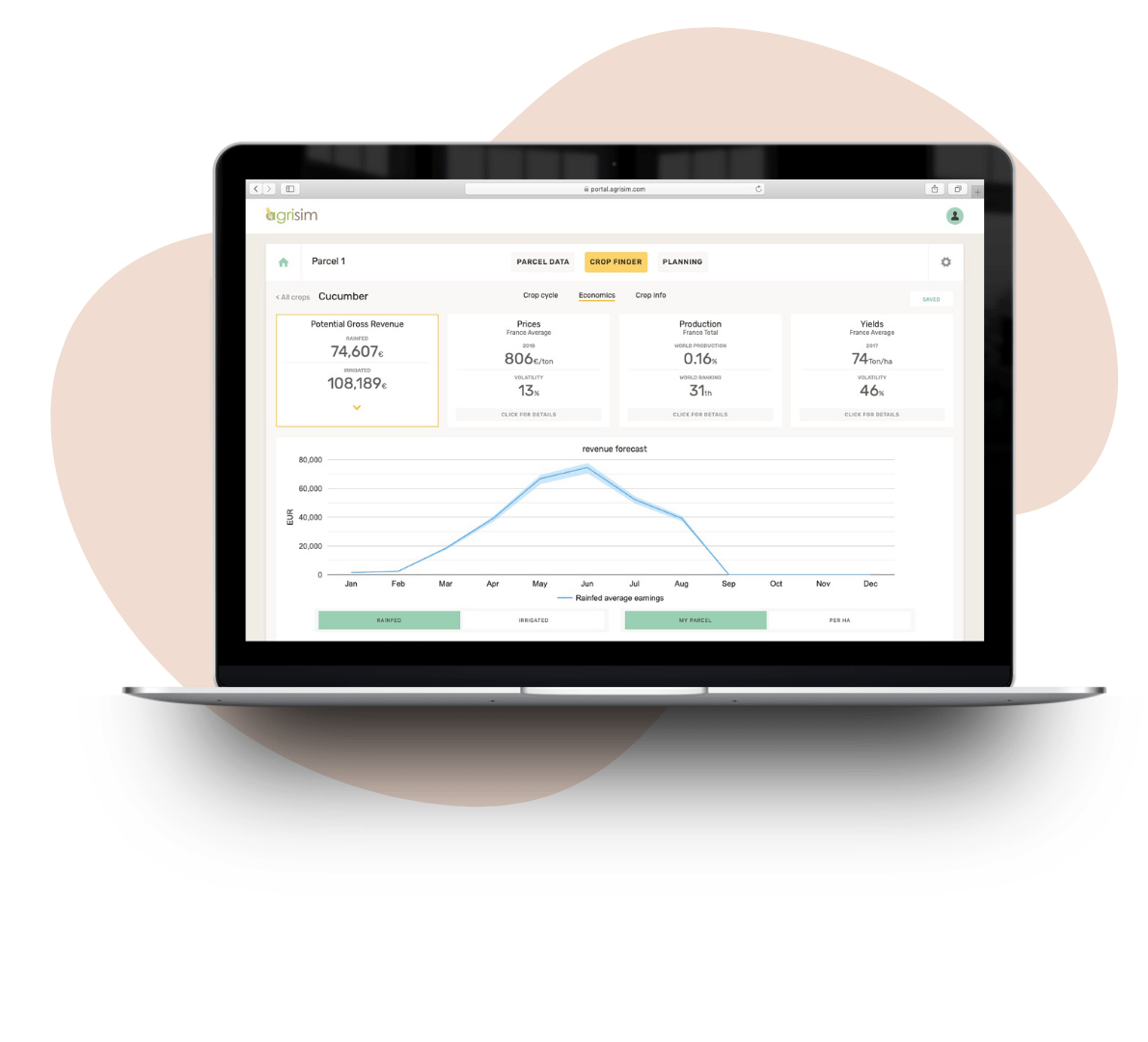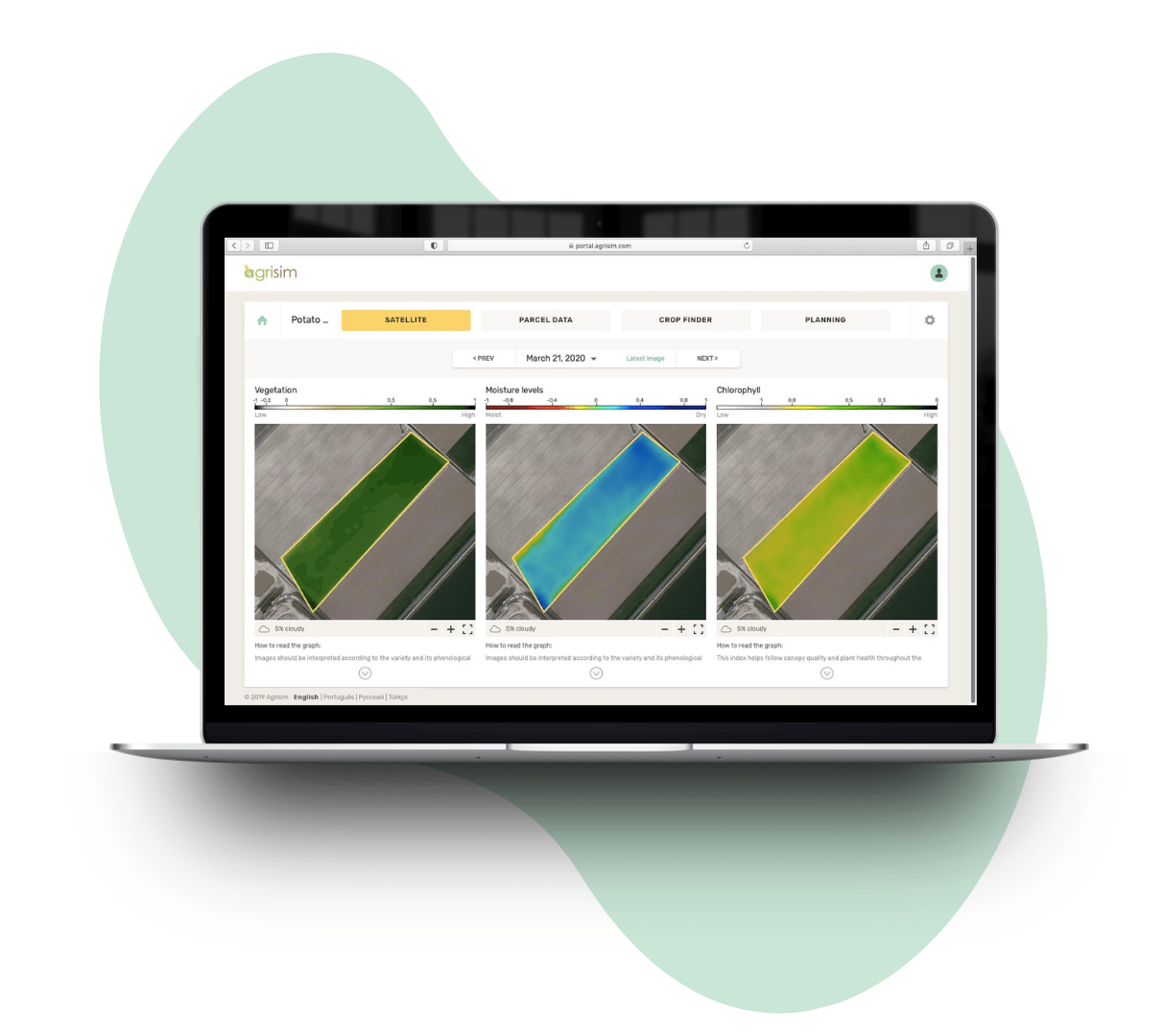 Monitor what is going on on your fields any moment with high resolution satellite imagery.
Optimize your by irrigation, fertilization, spraying.  Decrease your scouting costs and efforts, do not miss any spot that needs special attention.
Protect and increase your yields and revenue is that easy!
Farm management made easy
Agrisim provides the easiest farm management solution. There are no learning curve nor complexity of traditional farm management tools.
Plan and manage all your cultivations, activities, scouting, inventory. While keeping an eye on your costs and profits.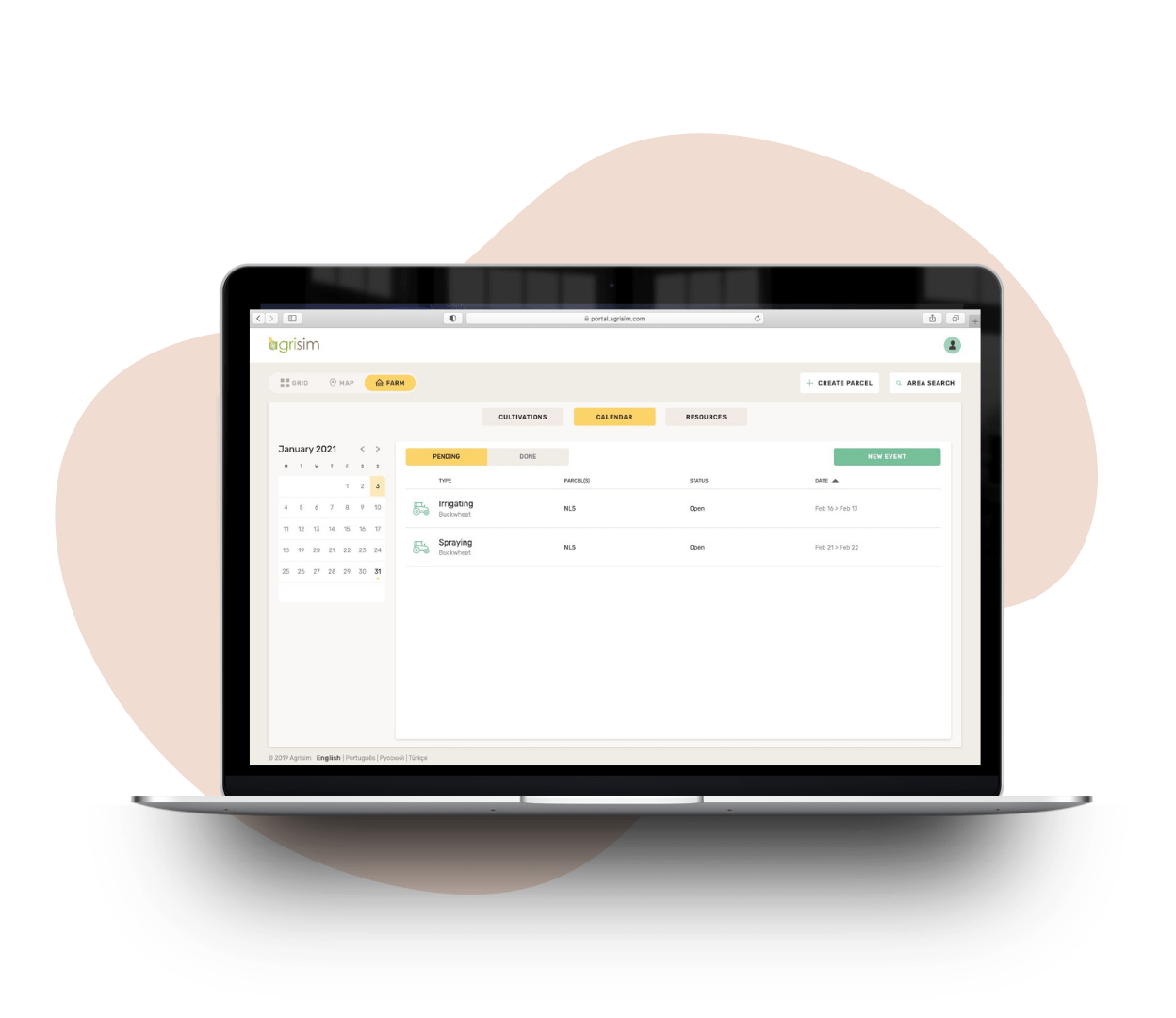 We bring all aspects together from Agronomy to finance to
simplify decision making in agriculture